DoDAF Training
Understand and apply DoDAF to your team's current projects with SPEC Innovations specialized training courses.
We Check All the Boxes
SPEC Innovations has provided high-quality training in DoDAF and systems engineering since 1993. See how we can transform your team into DoDAF experts.
Discuss Training Solutions
DoDAF Training Catalogue
Find the right course for your team.
Demystifying Dodaf
In this web video series, Dr. Steven Dam and James Willis teach DoDAF at a high-level aiming at
removing some of the confusion associated with terminology and DoDAF component relationships. Watch the series below.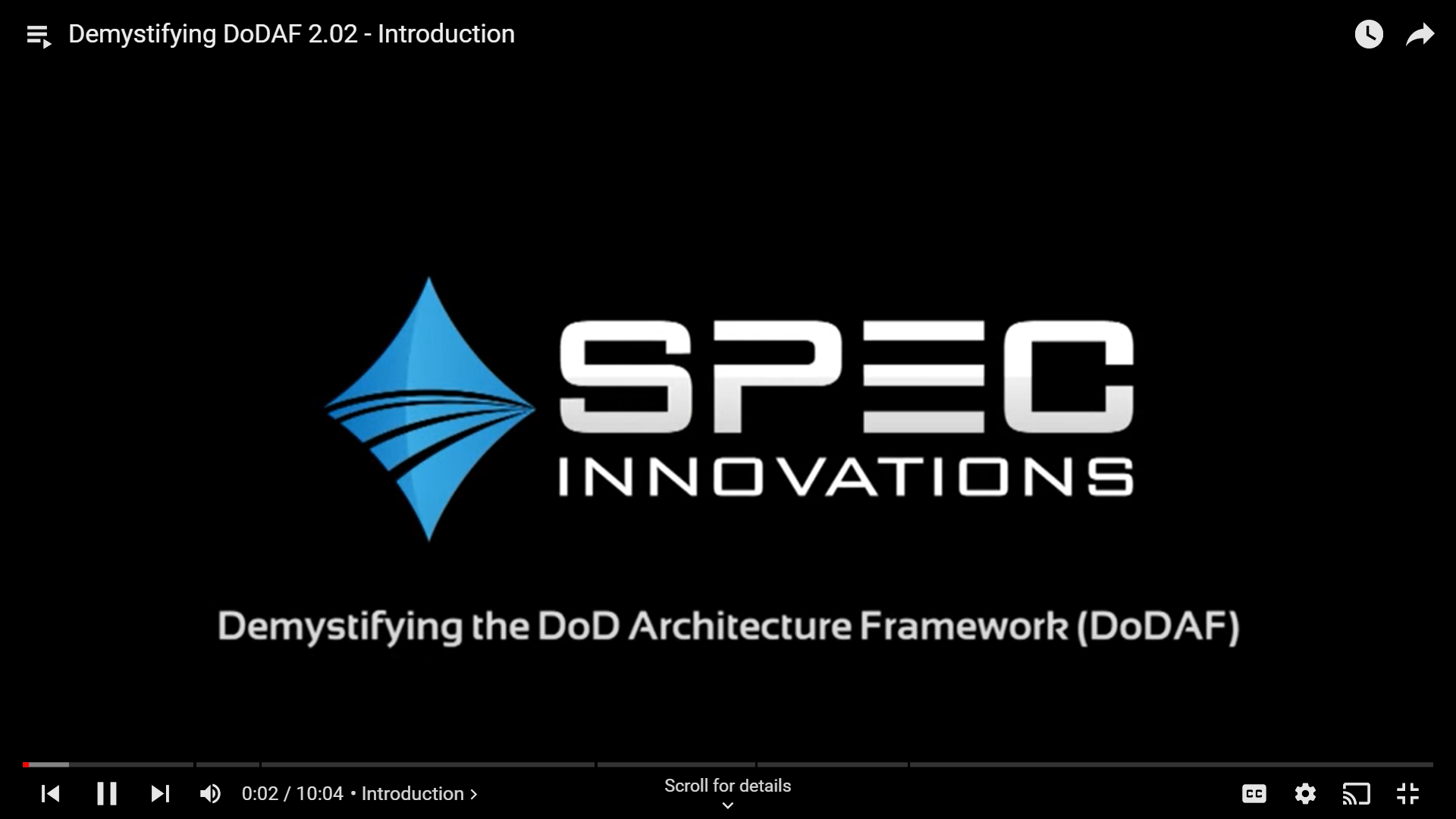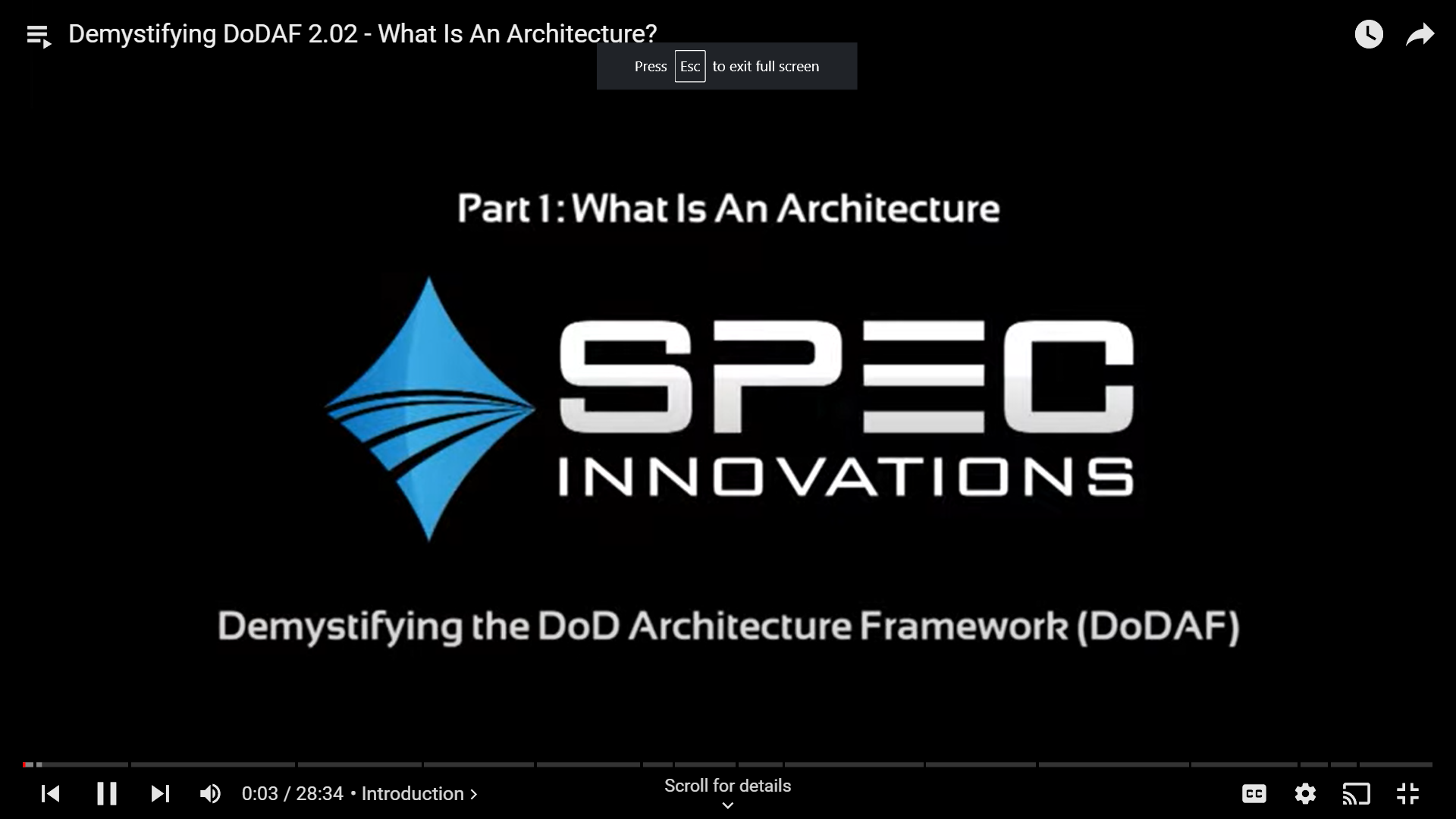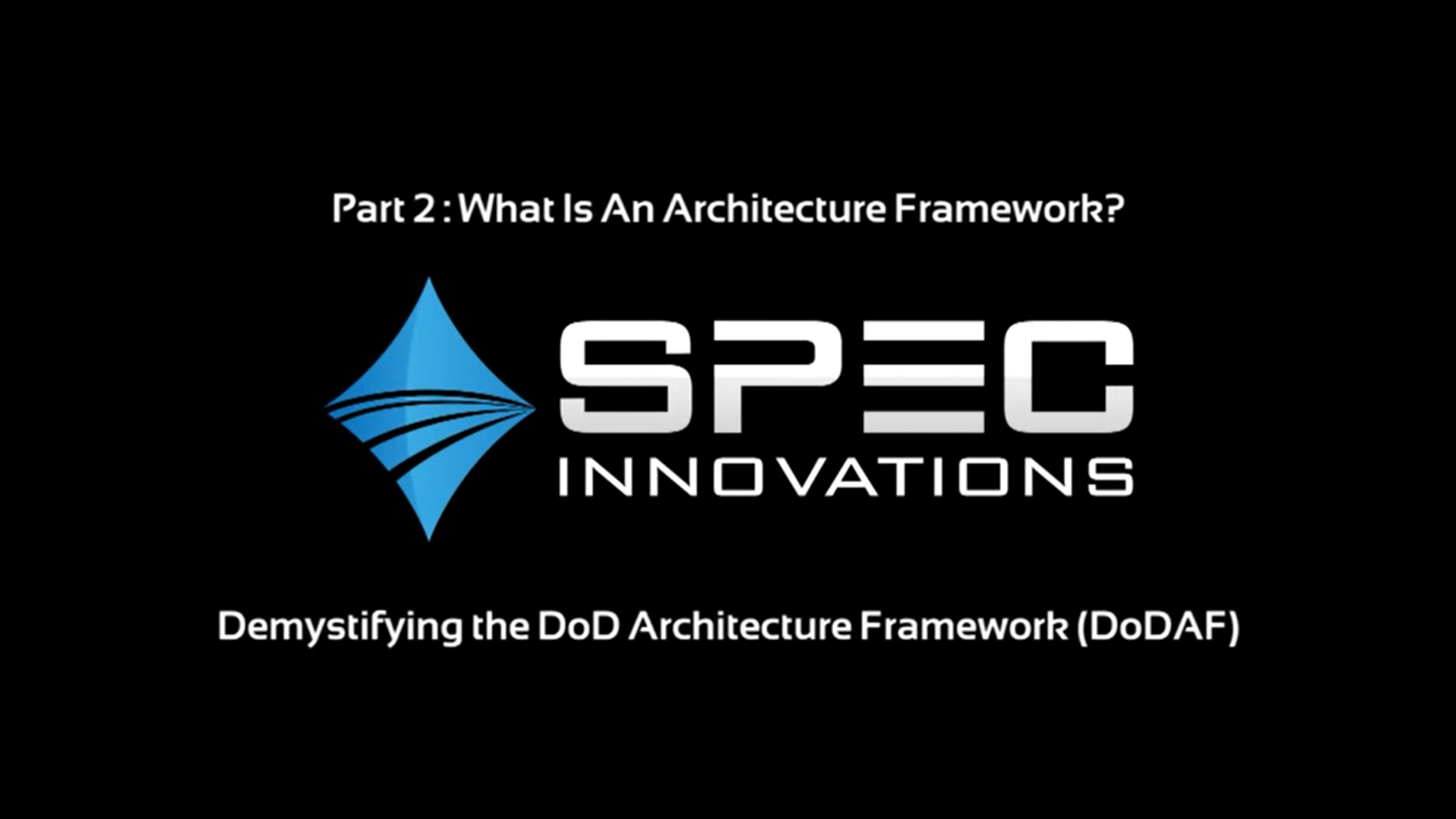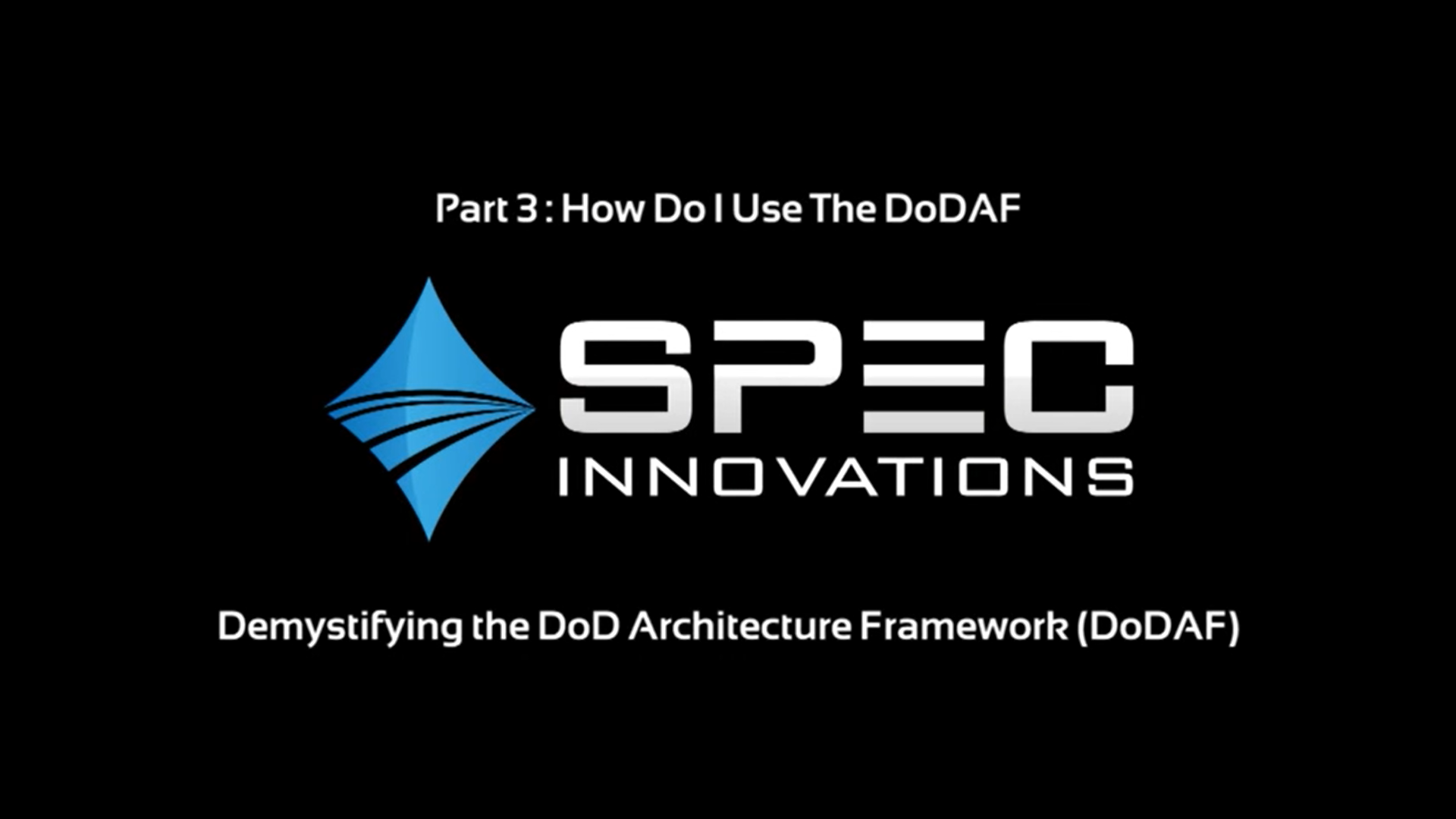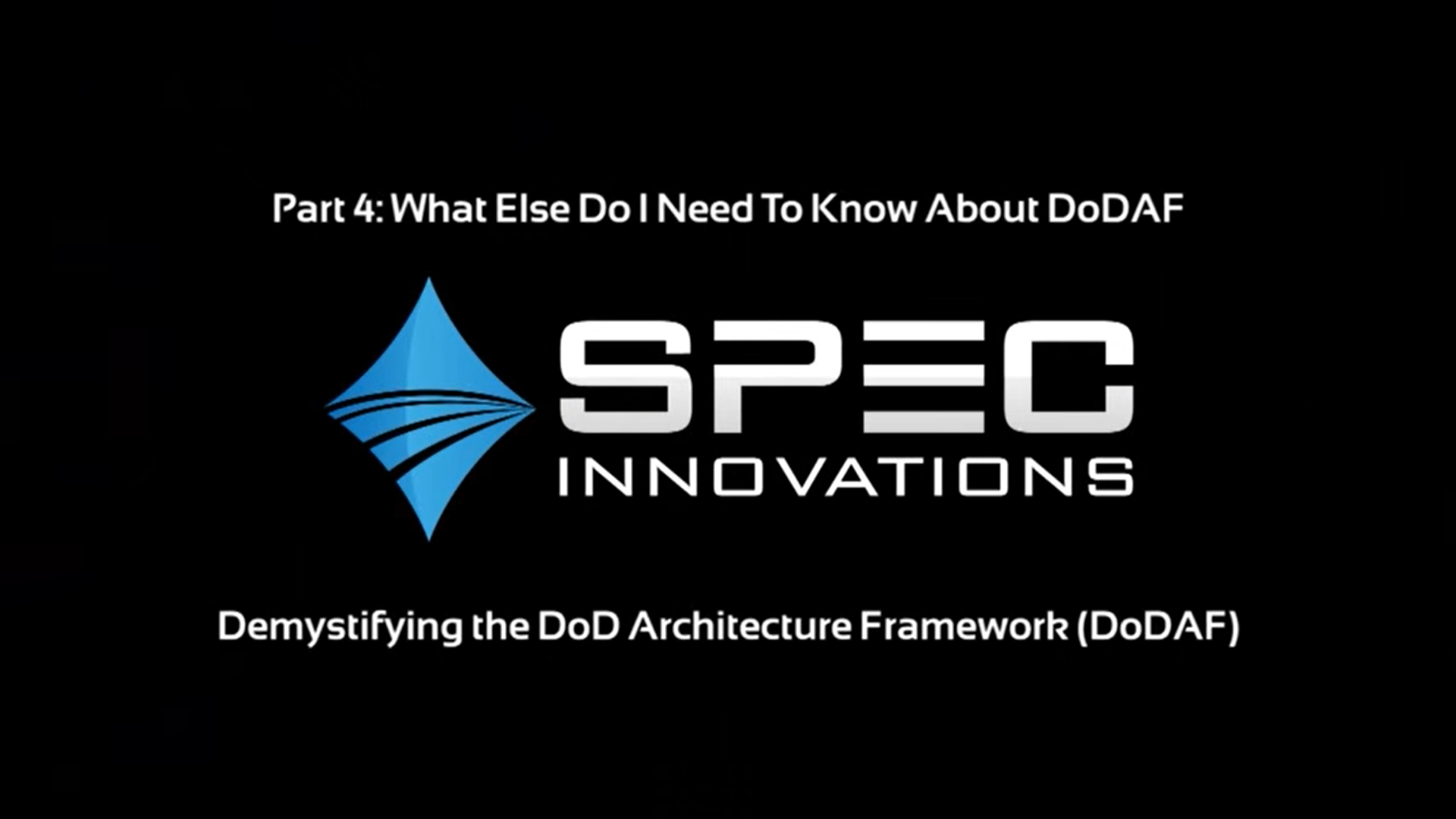 DoDAF 2.0 Ebook
DoD Architecture Framework 2.0: A Guide to Applying System Engineering to Develop Integrated, Executable Architectures
This book is designed to establish a clear understanding of the DoDAF and its purpose, and advance the readers' skills in applying systems engineering to the DoDAF. Readers will understand what tools, processes, and techniques make a good methodology.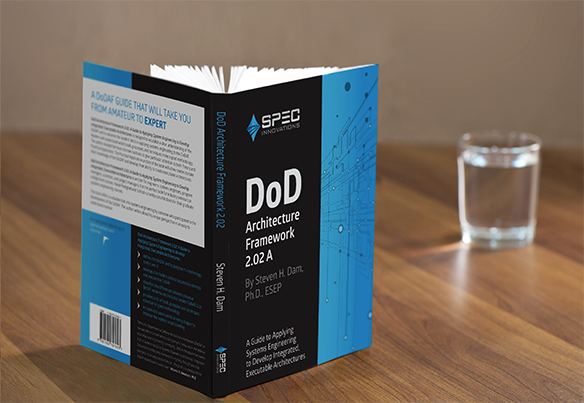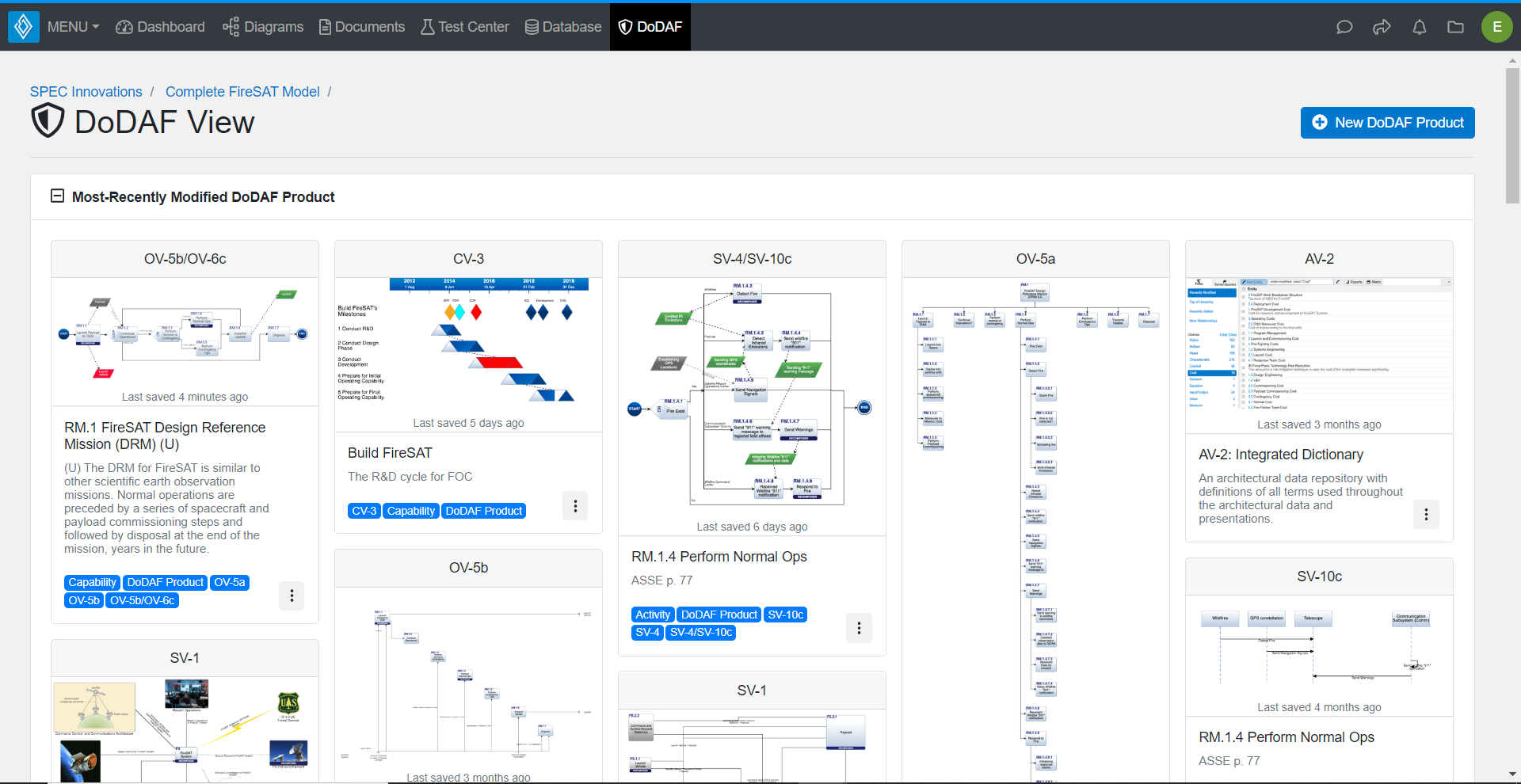 Transform Your Team into DoDAF Experts
Find the training that is right for you. Talk to an account manager today to help you find the best solution for your team.
Contact Us