Artificial Intelligence for MBSE
Utilize Artificial Intelligence with Natural Language Processing Project-Wide.
What Is Natural Language Processing
Natural Language Processing (NLP) is a branch of Artificial Intelligence that allows a computer to understand text in a similar way manner as humans.
How Do We Use NLP
We use NLP to increase project quality, improve requirements, maintain parent-child relationships, find errors in diagram structures, and much more. Your team will be able to develop high-quality projects that are easier to verify and validate.

INNOSLATE AI CHAT POWERED BY CHATGPT
AI ASSISTANT
Ask the AI Assistant any questions you have without leaving Innoslate.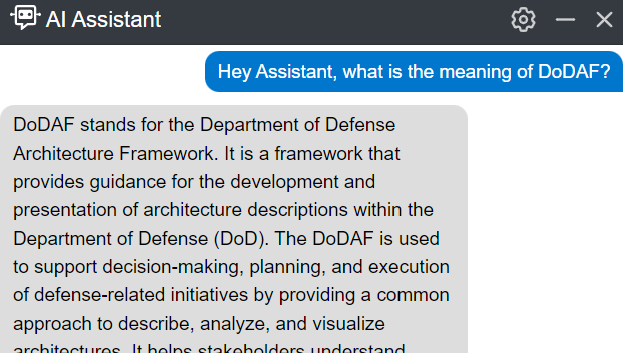 Innoslate Help
Ask Innoslate Help Chat how to do anything in Innoslate.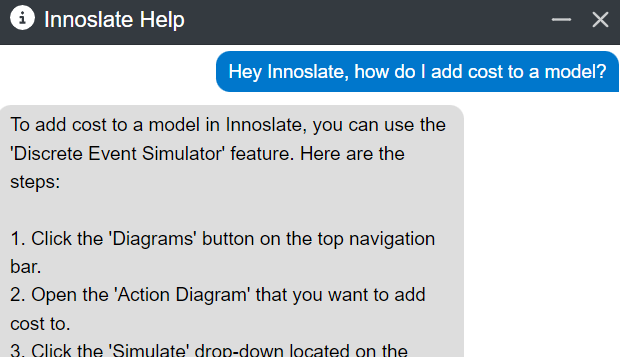 AI-Powered Quality Management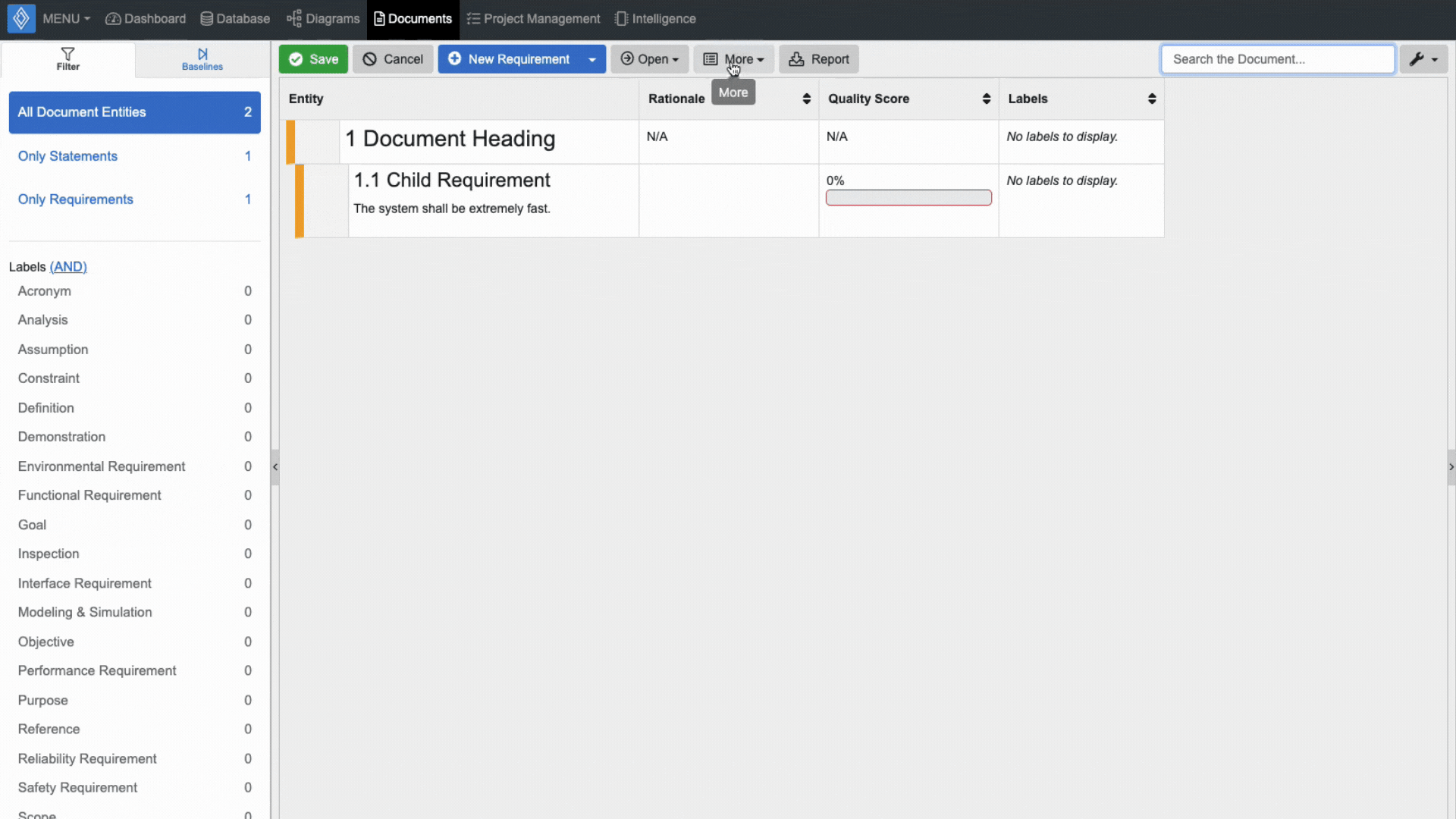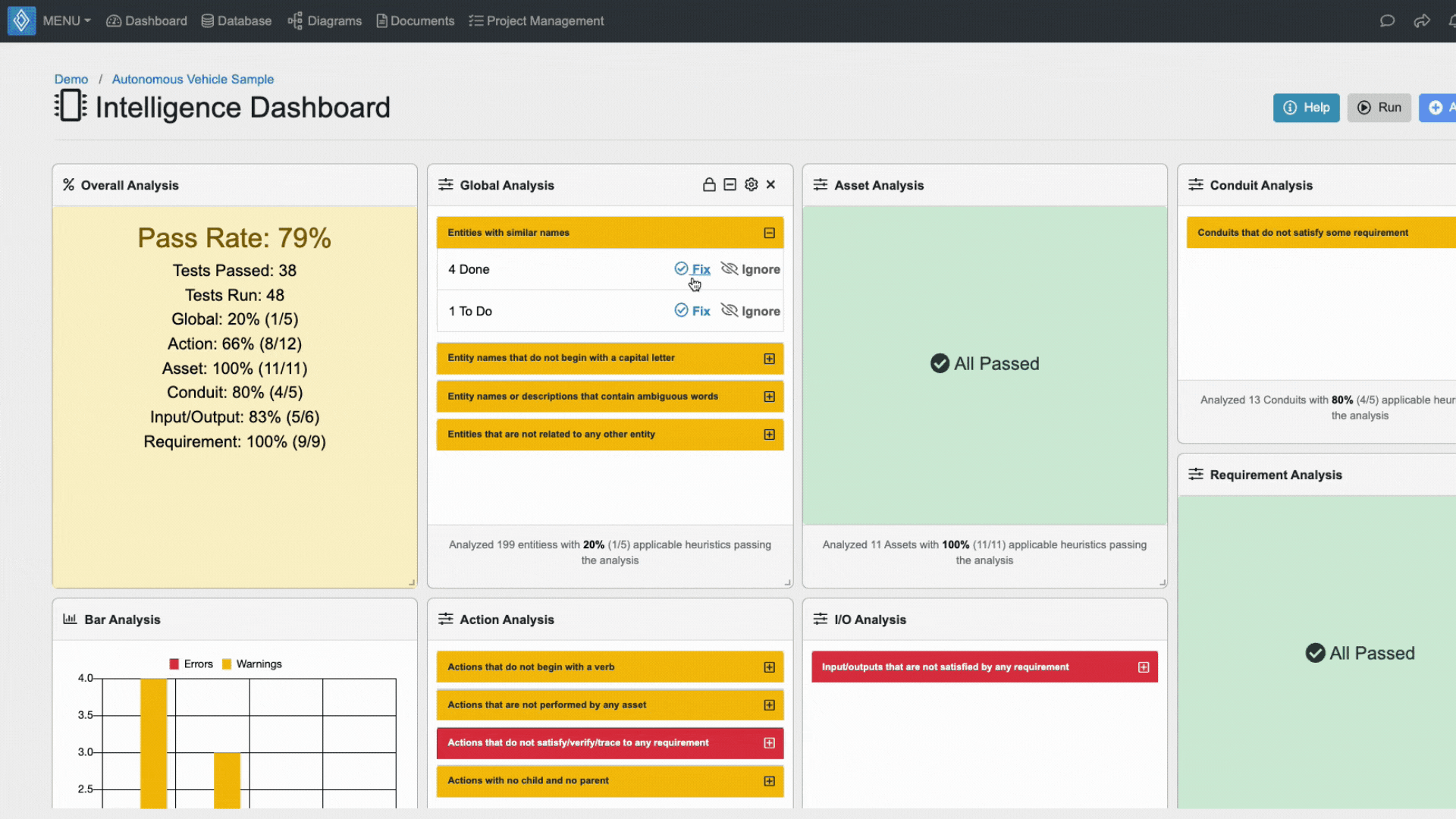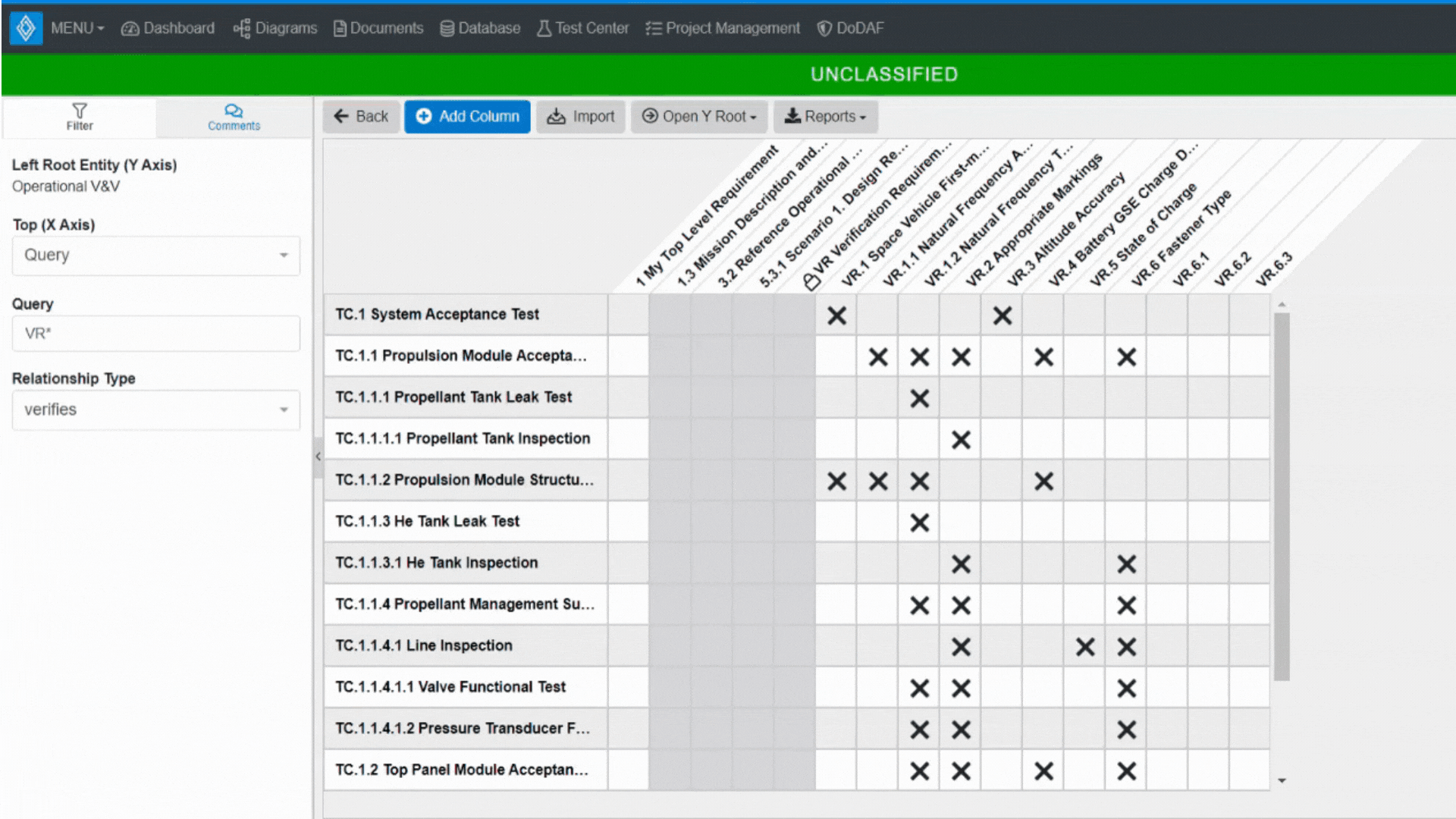 Ready to Discover How to Implement AI in Your Projects
Talk to an expert about utilizing artificial intelligence in your current or future projects and start reducing risk and saving time.
Talk to Us