MODEL AND VERIFY STANDARD OPERATING PROCEDURES RAPIDLY
with Sopatra, Your Digital Assistant
Request a Demo More Reliable SOPs in 4 Steps

Step 1. Import
Import your Standard Operating Procedures and related materials into the Text to Diagram automation via NLP technology. You can use guides to help you format the SOP for a better import process.

STEP 2. Model
When you import your SOP, Sopatra handles the modeling for you. You can add attributes to each procedural step, add or delete steps, create a decomposition of steps, and more.

Step 3. Verify
Run your model in a Discrete Event Simulator. This ensures your process works and provides you with analytics such as Time of Performance, Gantt Chart, and Tree Map.

STEP 4. Analyze
To check variance, run your model in the Monte-Carlo Simulator. Receive valuable analytics on Procedure Buffer Time (PBT), Allowable Operating Time Window, and Probability of Failure to Complete.
Convert SOP Documents into Process Models through Artificial Intelligence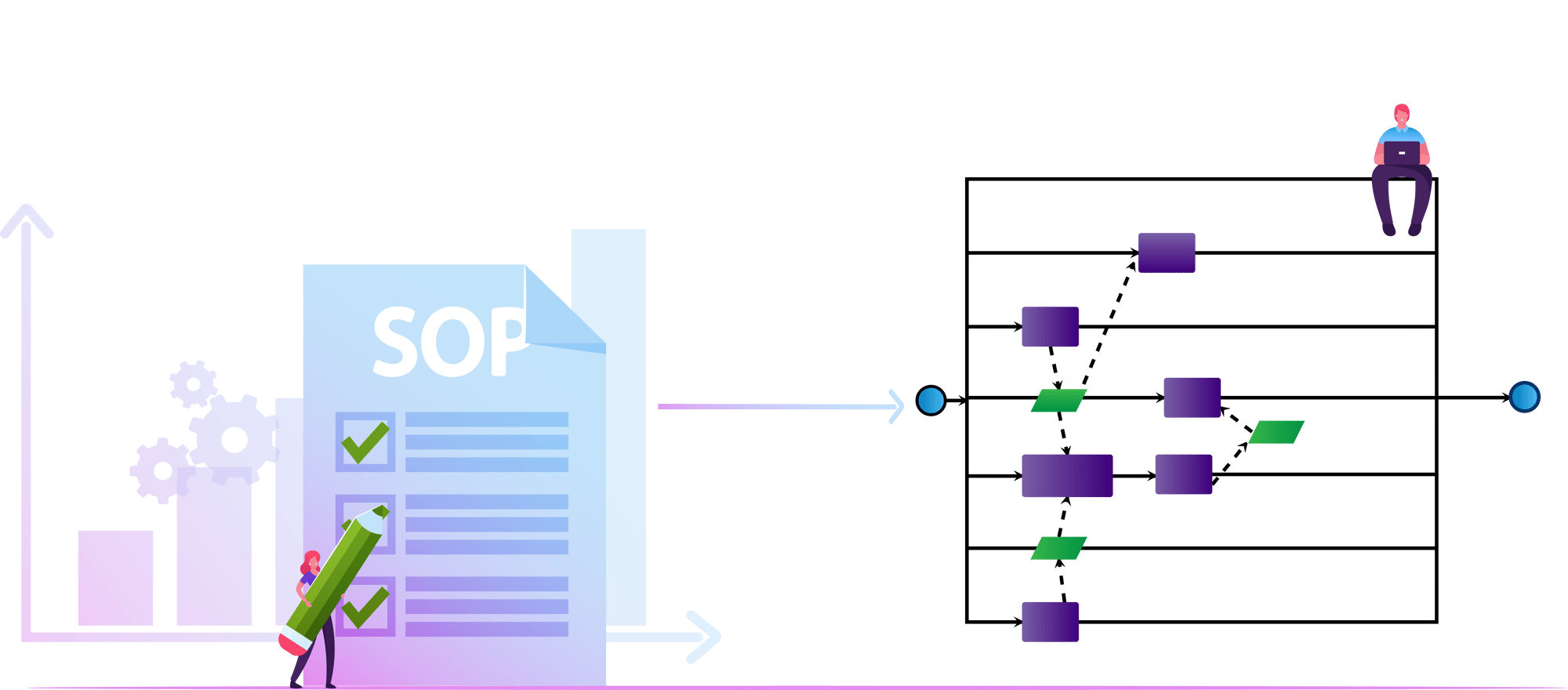 Simulating standard operating procedures allows you to reduce procedural risk and cost of failure while increasing awareness of constraints.
Simulated Human Performance Metrics
Designed for Standard Operating Procedures
Develops Predictive Human Response Analysis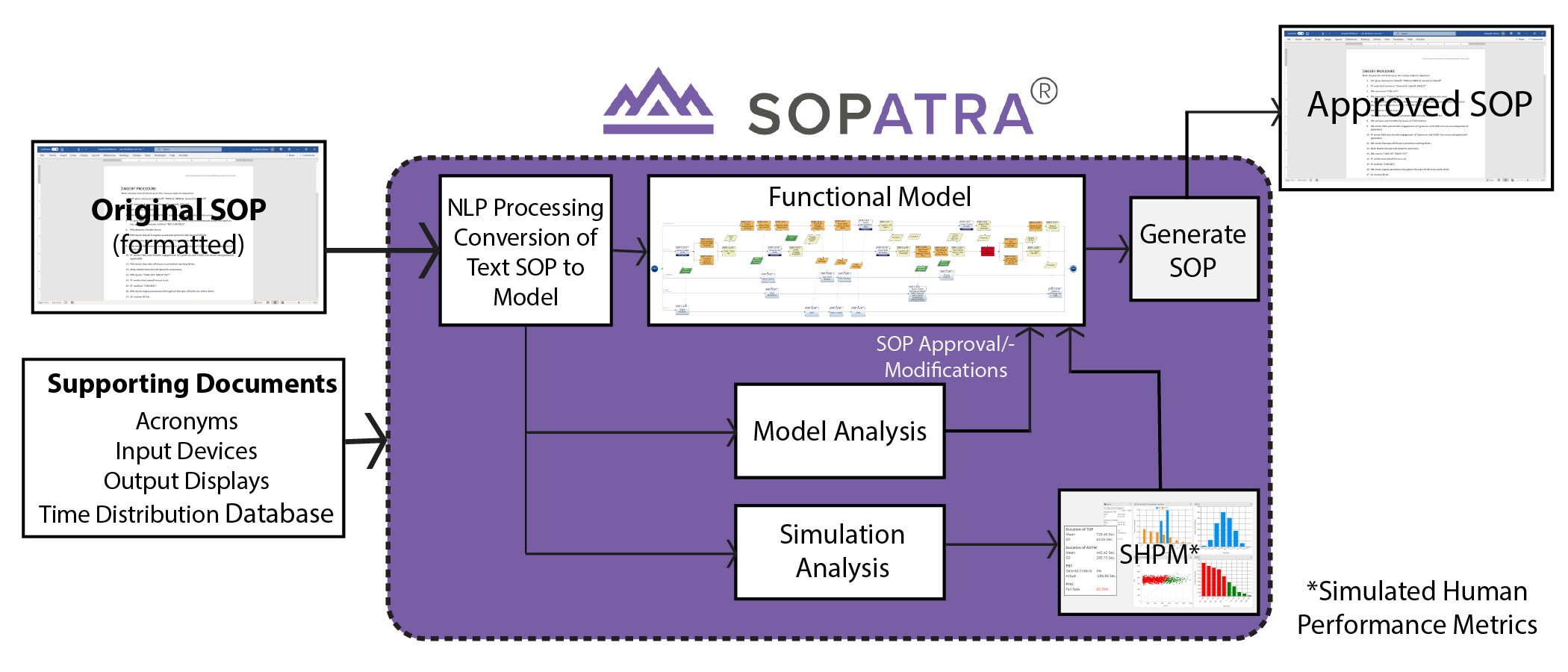 Implementation of SOP best practices from research
NLP technology to determine See & Hear; Long Term Memory
Specialized import analyzer for SOPs and other files
Detailed guidance on how to develop and enhance SOPs
Unique algorithm to ensure your SOPs work on time
Simulated Human Performance Metrics
DESIGNING & ANALYZING STANDARD OPERATING PROCEDURES (SOPs)
This book describes how to build models of SOPs using model-based systems engineering. Learn how to evaluate the SOPs using heuristics and simulation. Start designing better standard operating procedures today.
The author, Dr. Lance Sherry, is the Director of the Center for Air Transportation Systems Research at George Mason University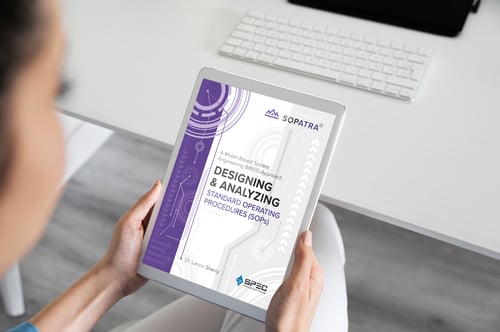 Get More Reliable SOPs
Analyze and Verify SOPs Rapidly with Sopatra. Get started for free.