#1 Cloud-Native, MBSE Tool
Integrated Solution for Issue Tracking
Track and trace issues across the lifecycle.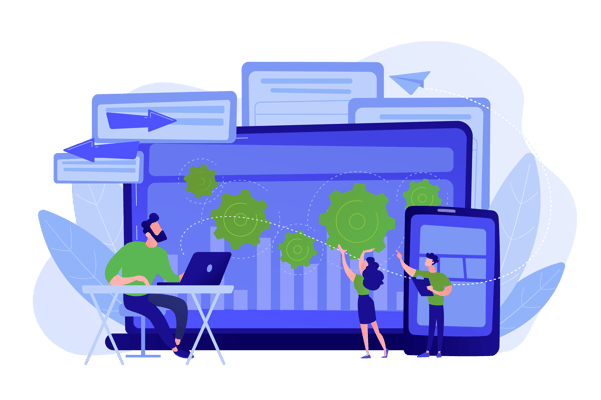 A Seamless Approach to Issue Tracking
Issue Tracking is the process of reporting and managing bugs or issues in a product or system.
Integrating systems engineering, program management, requirements development, and issue tracking together create a seamless solution that is transparent to the whole organization. Innoslate provides seamless issue tracking integration through GitHub or through Rest APIs.

Built-In GitHub Integration
View GitHub directly in Innoslate and experience round-trip integration. You'll have one centralized view for active pull requests, active issues, recent open issues, commit reports, and more. Plus individual reviews for Kanban Boards, Issues, Commits, and more.

Java REST API Integration
Talk to an expert about utilizing the Innoslate REST APIs to create your own integration with issue-tracking software. We can walk you through doing it yourself or we can do it for you.
Issue Tracking with Innoslate
Innoslate Is a Full Lifecycle Solution
Manage all aspects of the lifecycle in one place and easily maintain an authoritative source of truth. Learn about all the included solutions in Innoslate.
Ready for a seamless solution?
Innoslate integrates the whole lifecycle, so you don't have to kludge together your requirements tool with your issue tracking tool. Talk to an expert.