Built-In Program Management Tool
Effortlessly Manage Your Team and Projects
Create tasks, manage schedules, and develop Gantt Charts, Kanban Boards, and WBS without leaving Innoslate.
Learn More
All the Tools You Need to Keep Your Team on Track.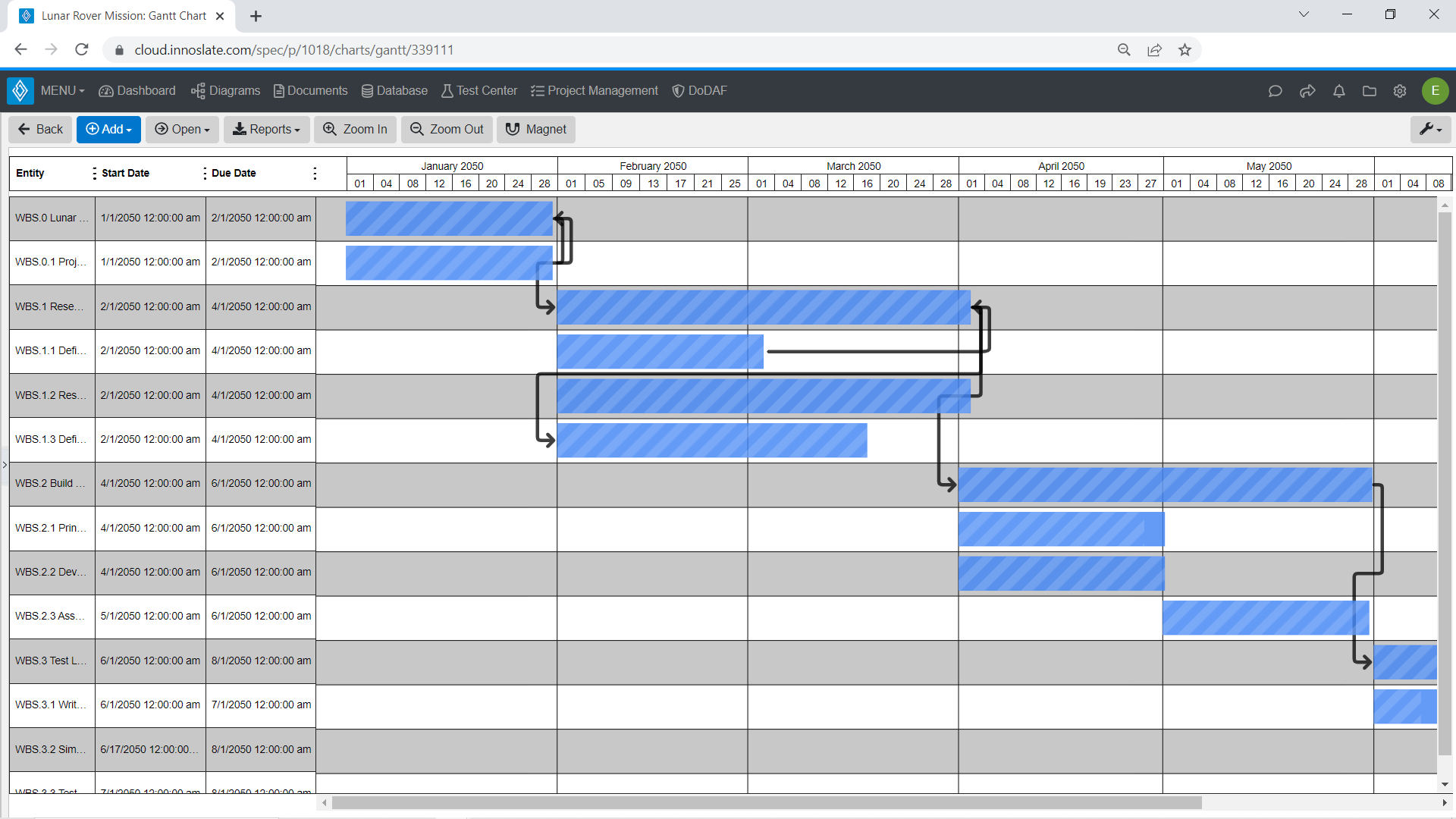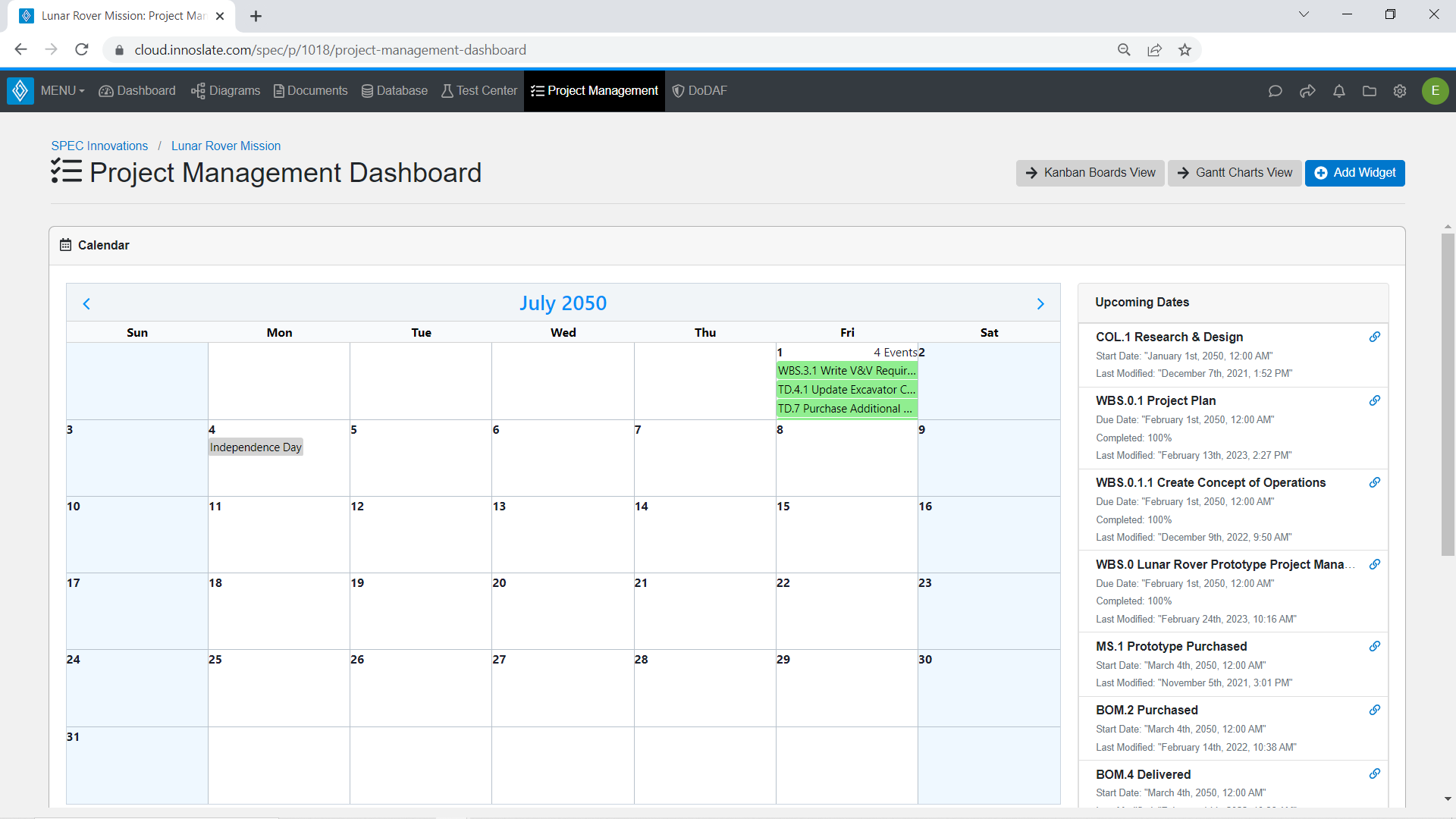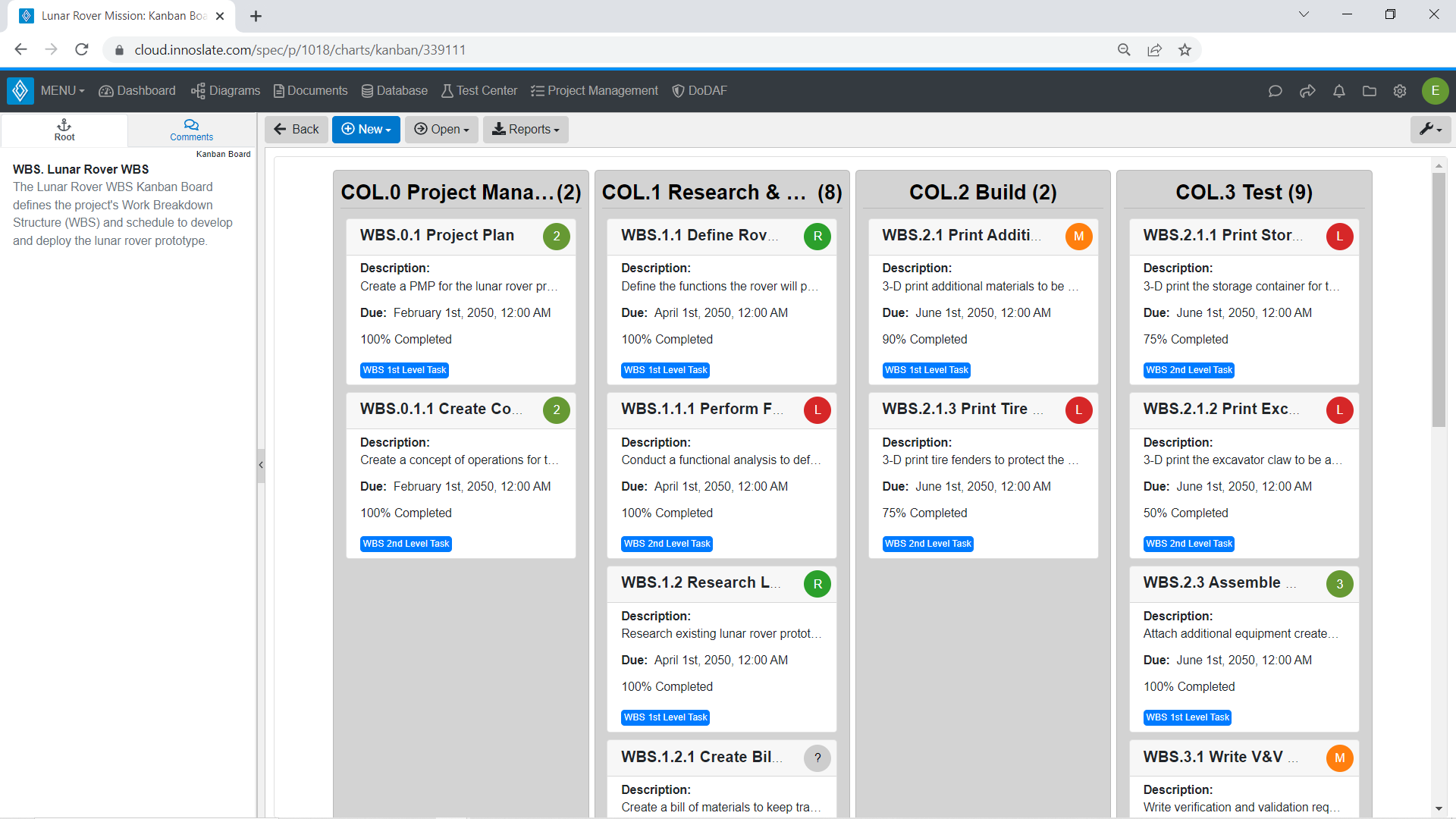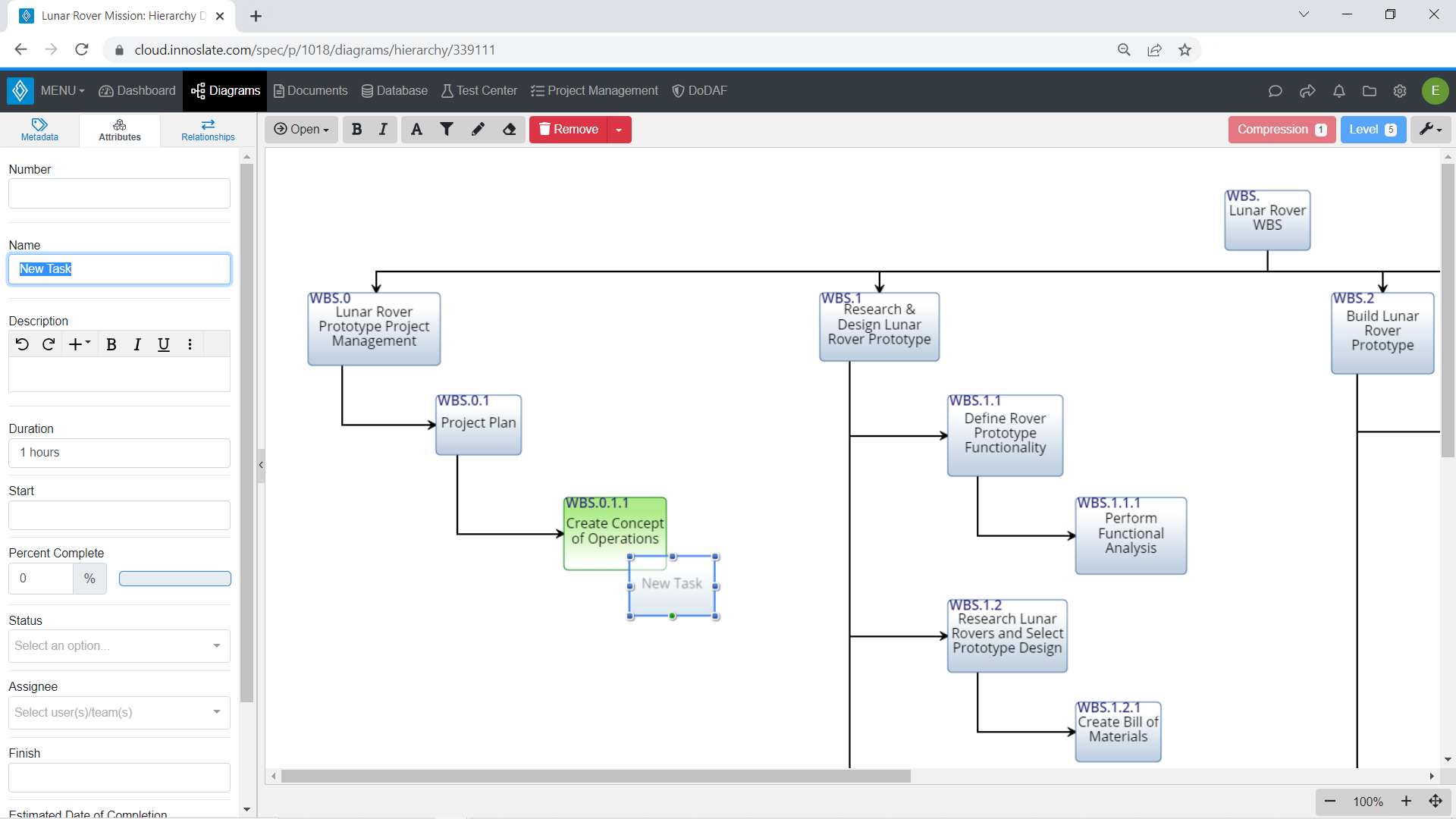 Workflow and Tasking
Planning and keeping track of a team project can take hours each week, if you're not using [software name] to do it for you. The software makes it incredibly easy to create tasks, organize your workflow, and stay on top of what your whole team is working on each day.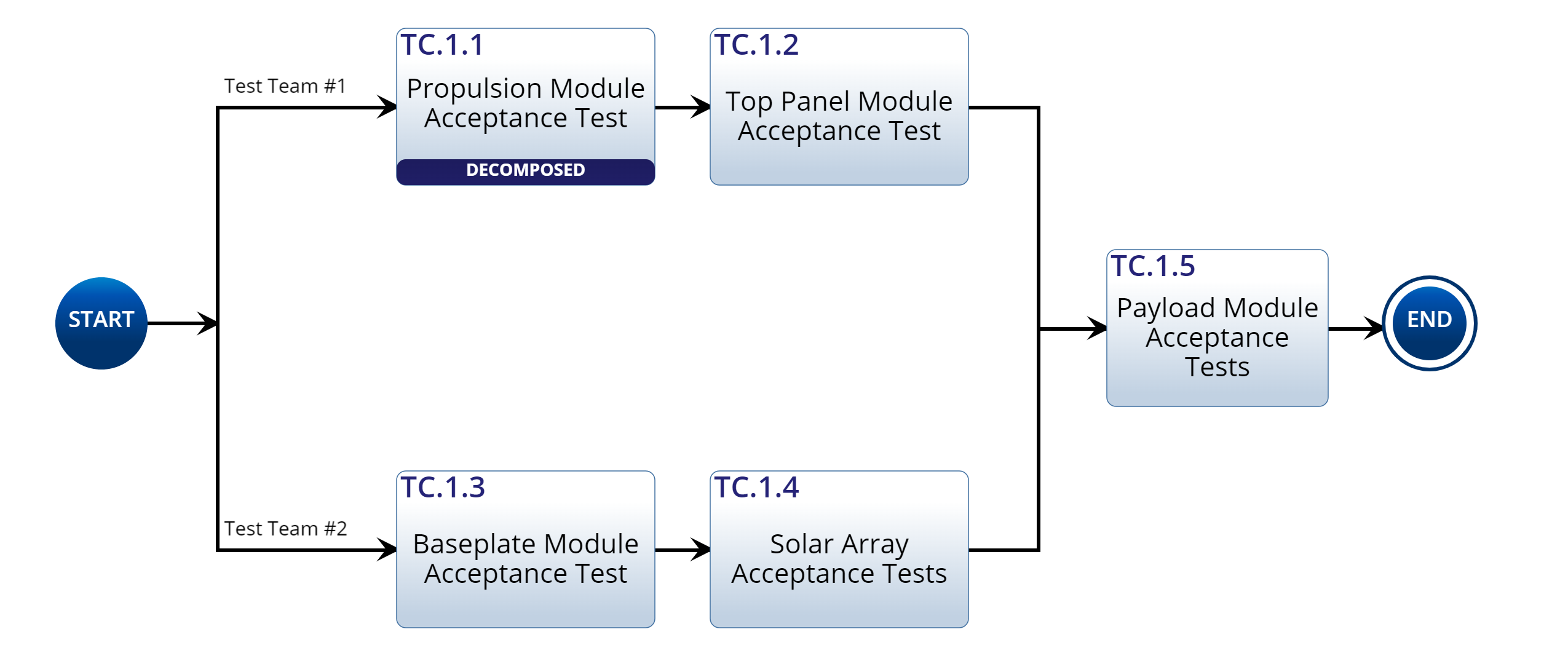 Innoslate Is a Full Lifecycle Solution
Manage all aspects of the lifecycle in one place and make keeping an authoritative source of truth that much easier. Learn about all the included solutions in Innoslate.
Find Out How Innoslate Can Improve Your Projects
Innoslate is a full lifecycle solution designed to help you manage each phase of a product, system, or mission lifecycle.